100×70 cm, mixed media (watercolour, coloured pencil), 2023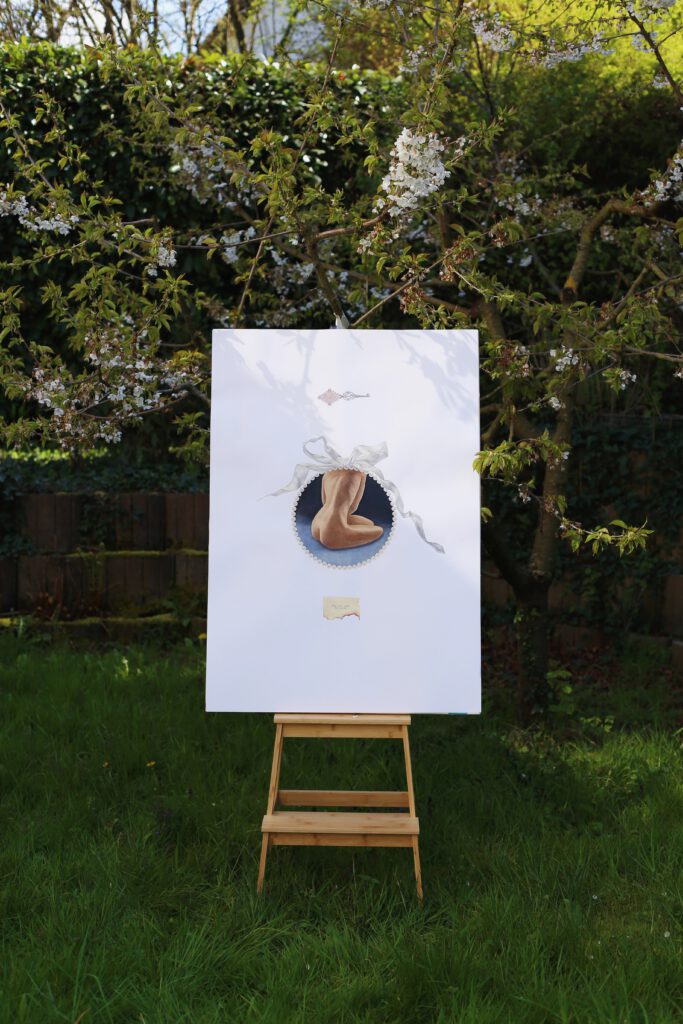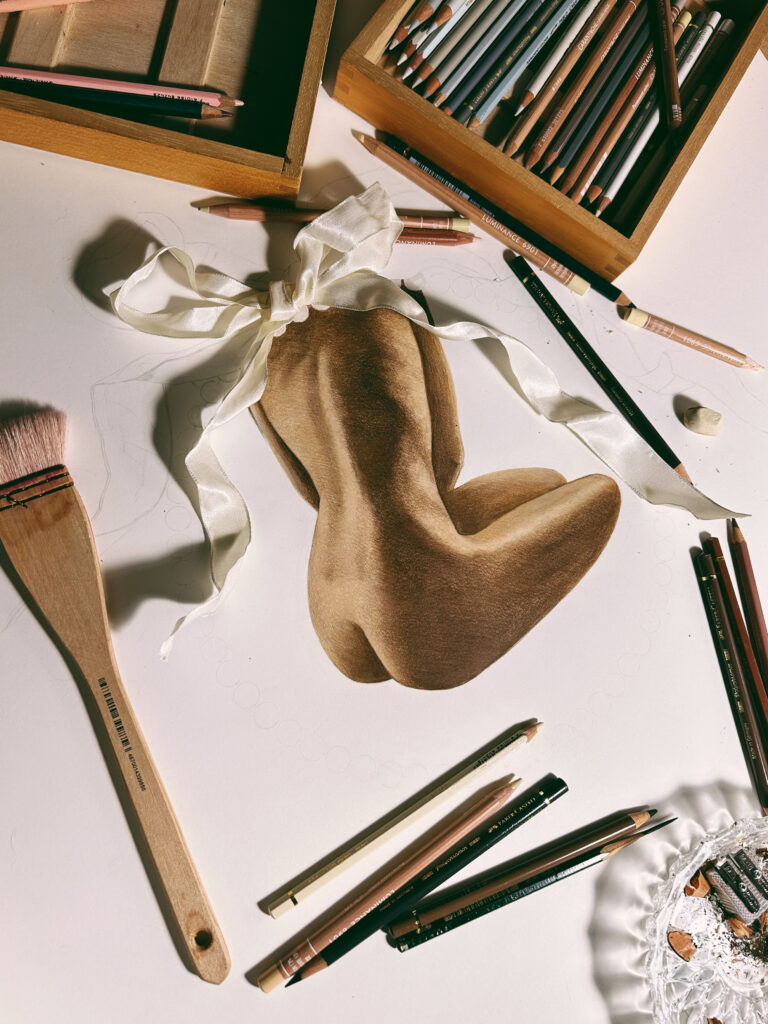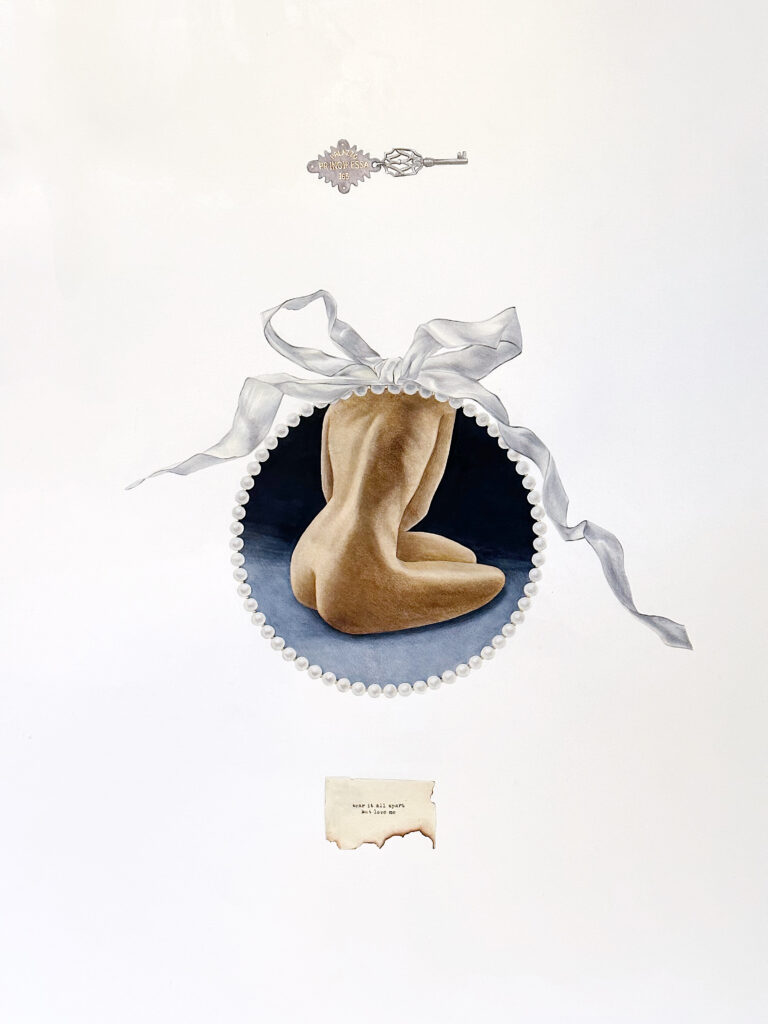 In the modern world, all our past romantic relationships turn into a few impersonal erotic selfies on the phone, a hotel key and a shabby note, but this does not negate the complex feelings and sweetness.

When creating the work, the artist was inspired by the medallions of the 17th-19th centuries, which depicted an eye if the connection was considered illegal. Such medallions were a sweet and painful memory of a beloved, with whom it is impossible to be together.